The skincare brand 'Kuoca', which pursues the philosophy of fine dining, needed a new brand identity and product design according to the direction of business expansion along with the launch of a new product line.

​​​​​​​
The brand assets of Kuoca, which have always pursued the highest quality and firmly established a unique modern yet differentiated brand image, were naturally inherited, and a more challenging and intense sensibility was added to create a design that fits the new strategy.
FINE DINING SKINCARE, 
KUOCA
Kuoca started with the idea of making skin care in the way of fine dining in a small studio in Seongsu-dong, Seoul. Skincare that satisfies the five senses and expresses delicate taste with the chef's sincerity like fine dining, not mass-produced methods.
That's why the brand name Kuoca was also taken from the Italian word for chef. To make a plate-by-plate with wonderful dishes using precious ingredients such as white truffle, chaga mushroom, and green caviar. This is Kuoca's philosophy.
Epicure, which means gourmet, is a hand & body care line that expresses the finished cuisine of fine dining. Fine dining cannot be evaluated solely on taste. It has to satisfy the mouth, nose and eyes. So Epicure Blend couldn't miss anything, not just function and scent. We present a blend for skin epicure.
ROSE CREAM CAKE WITH PERUVIAN PINK PEPPERCORNS
DARK TEA SPICED WITH MARRAKESH SMOKE
Kuoca's flagship store in sungsu-dong, seoul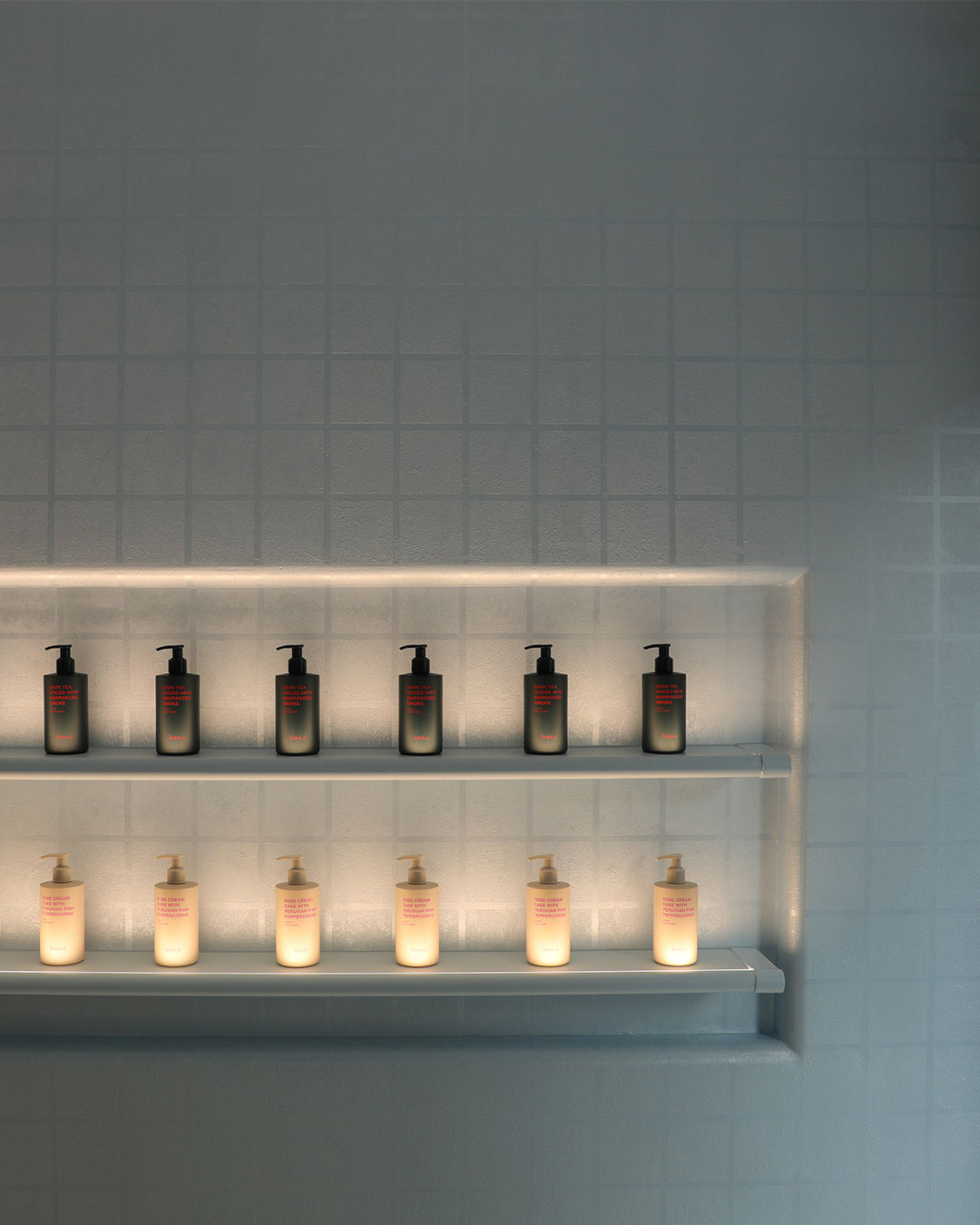 brand identity/ package design
brand identity/ package design : studio brick
space design : jongkim studio
photography(concept photo of epicure blend) : jaehoon photo studio