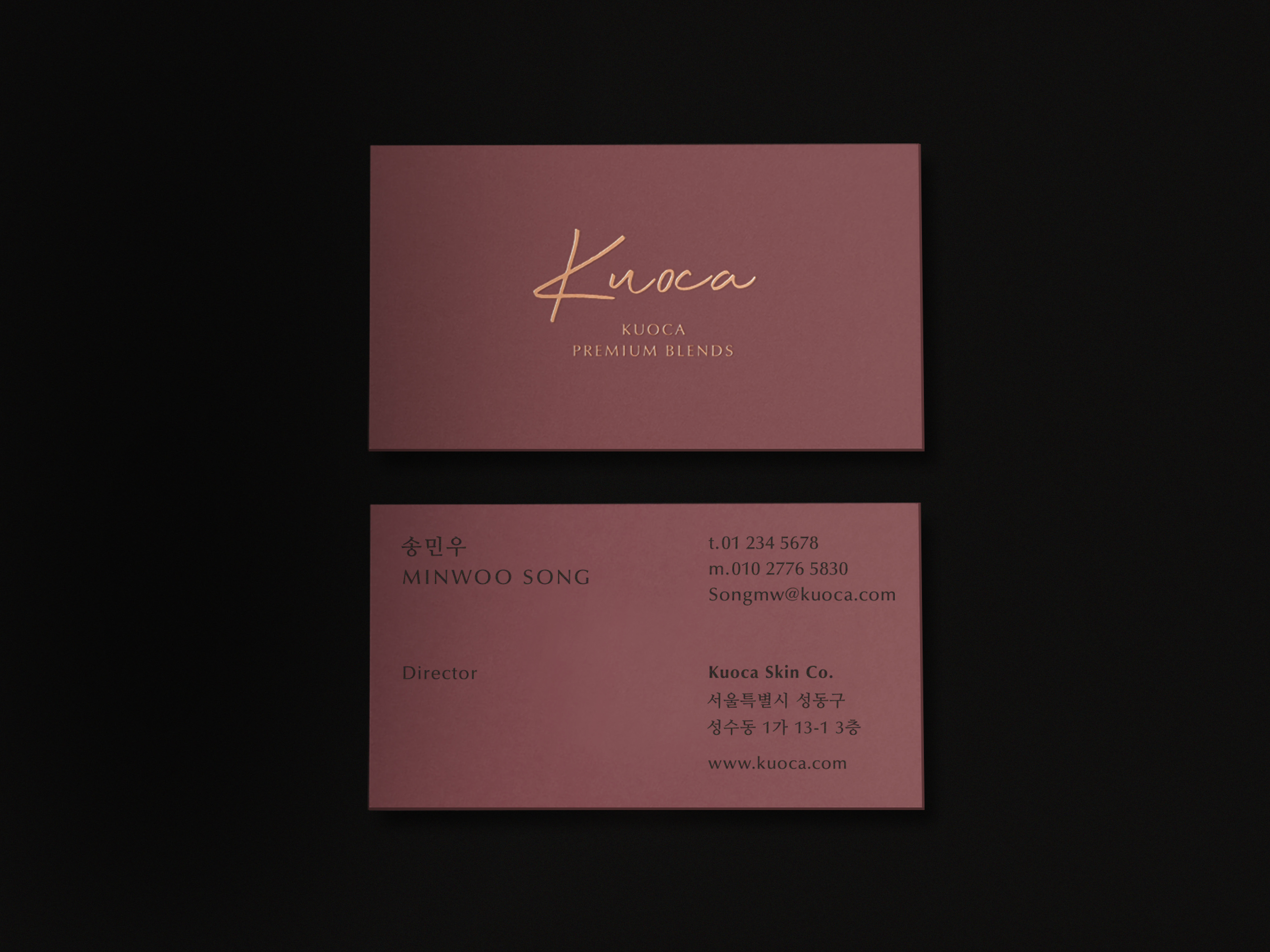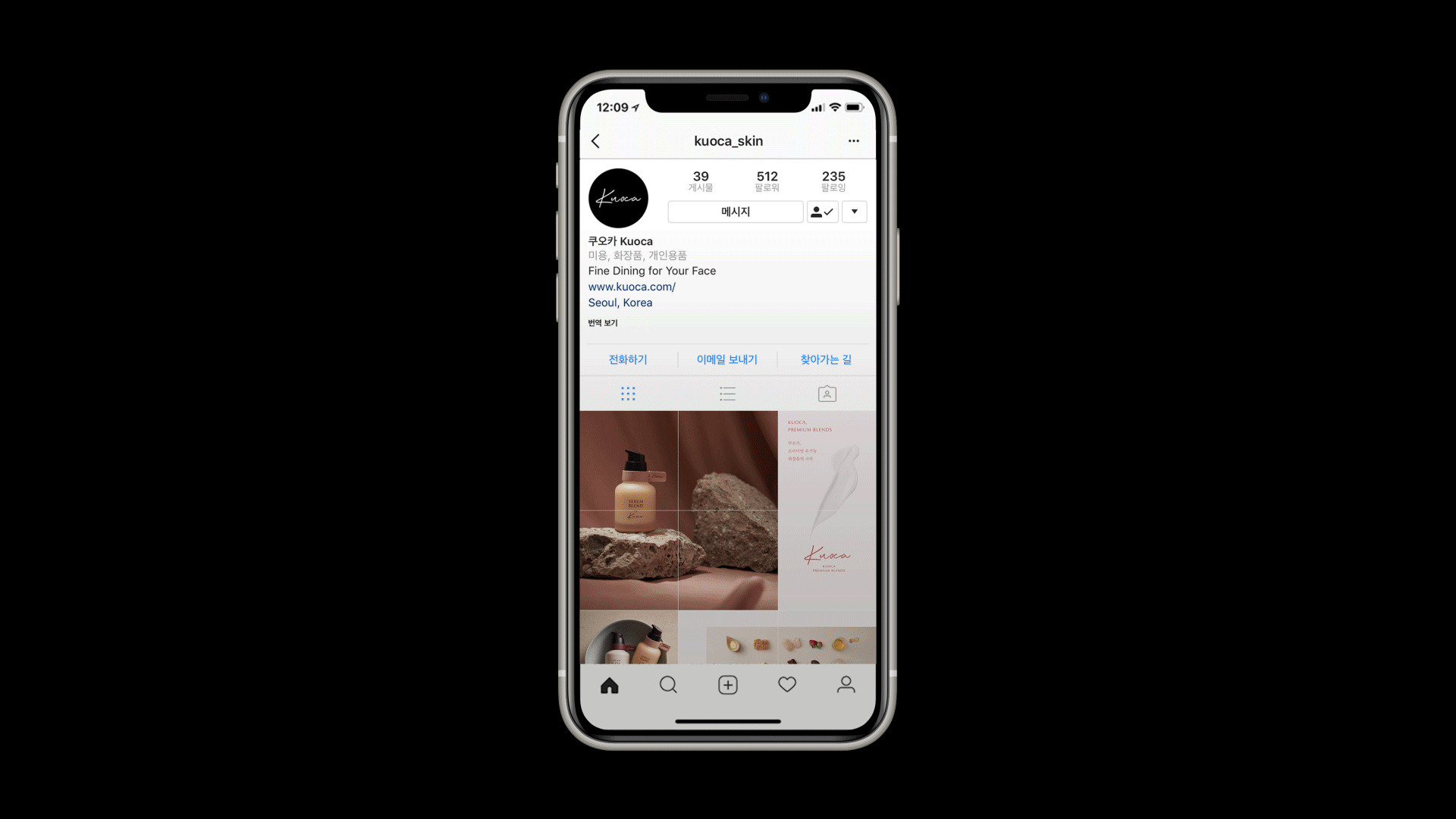 KUOCA       
Brand Identity Design
-
STUDIO BRICK.
Logo&Identity, Package, Graphic Design, Photo Directing
KUOCA SKIN CO.
Management 
Webpage Developer: Yun Insung
Photograper: Jung Jaewook (Nerd Studio)
Stylist: Jo Eunjung
-
Kuoca(Italian "Cuoca", chef at luxury restaurants, hotels, etc.) has introduced 
the concept of fine dining in natural cosmetics: the selection of ingredients, 
accurate cooking and the highest quality service.
Selected raw materials are carefully selected for every production at Kuoka 
Cosmetic Kitchen in Seongsu-dong. Handcrafted by skilled craftsmen, 
hand-picked and delivered to customers until the best condition is achieved.
Meet the freshest, most effective, and most natural cosmetics.​​​​​​​
2021 A'design Award Gold Prize, Italy
2021 IF Design Award Winner, Germany