'art market-dada' is an art market and exhibition program with 14 spaces and 25 teams of artists. We designed the experience of meeting various art works to feel as a fun

experience of mining and collecting various minerals.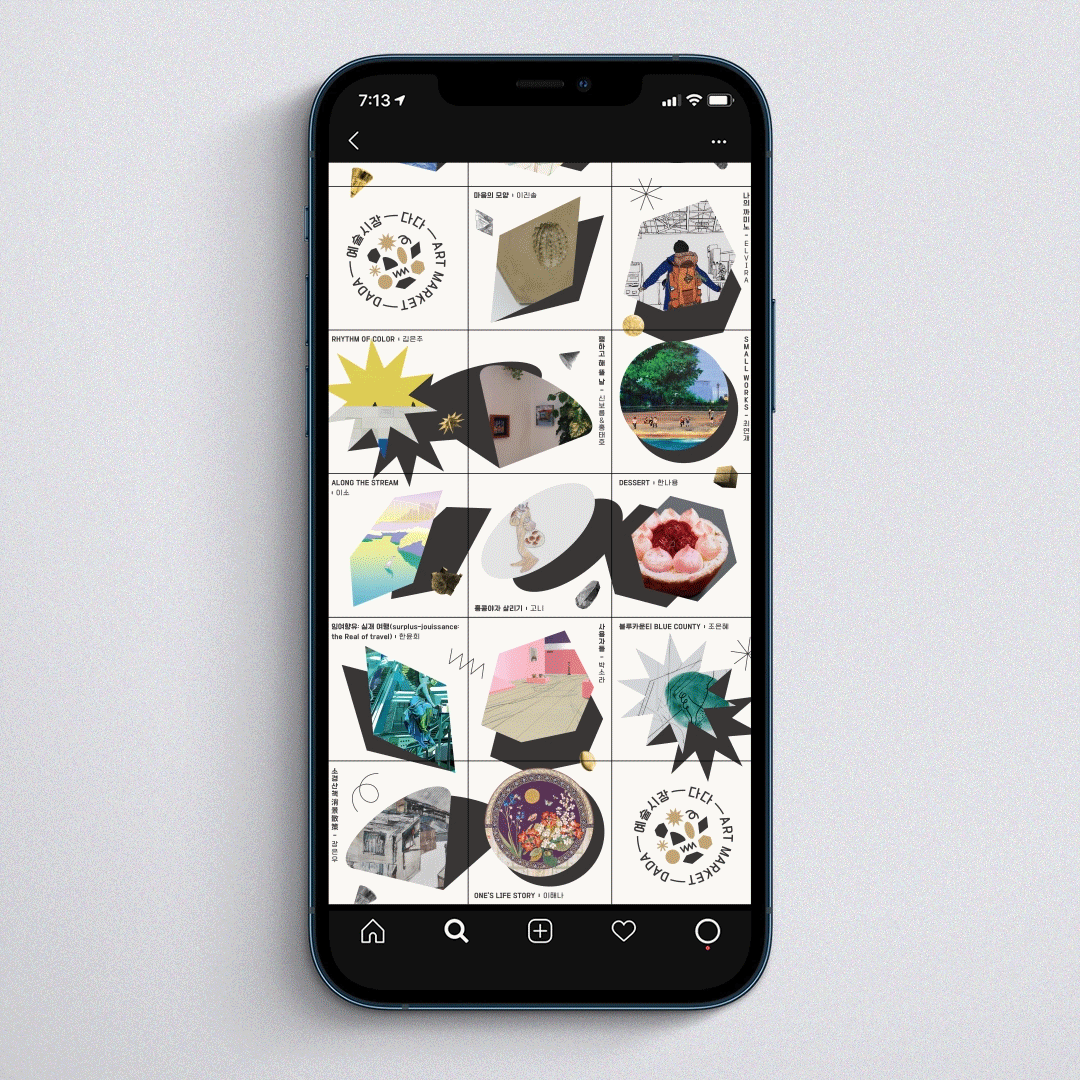 은평 구석구석에서 발견하는 예술보석, 예술시장 '다다'
예술시장 다다에서, 지역의 일상 공간은 미술관이 됩니다.
예술시장 다다에서, 나의 일상

은 예술이 됩니다.
은평 곳곳의 예술광산에서 
반짝반짝 빛나는 예술가의 작품을 직접 만나보세요!
세상에서 단 하나뿐인 창작품을 소장하고, 
예술가의 지속적인 창작 활동을 후원할 수 있습니다.
Art jewelry found in every corner of Eunpyeong, art market'Dada'
At the art market Dada, the local everyday space becomes an art gallery.
In the art market Dada, my daily life becomes art.
Meet the artist's work in person at art mines throughout Eunpyeong!
You can have the only creation in the world and support the artist's ongoing creative activities.
-기간: 2020.10.13-11.6 *공간별 상이
*3D motion design: seungyong lee